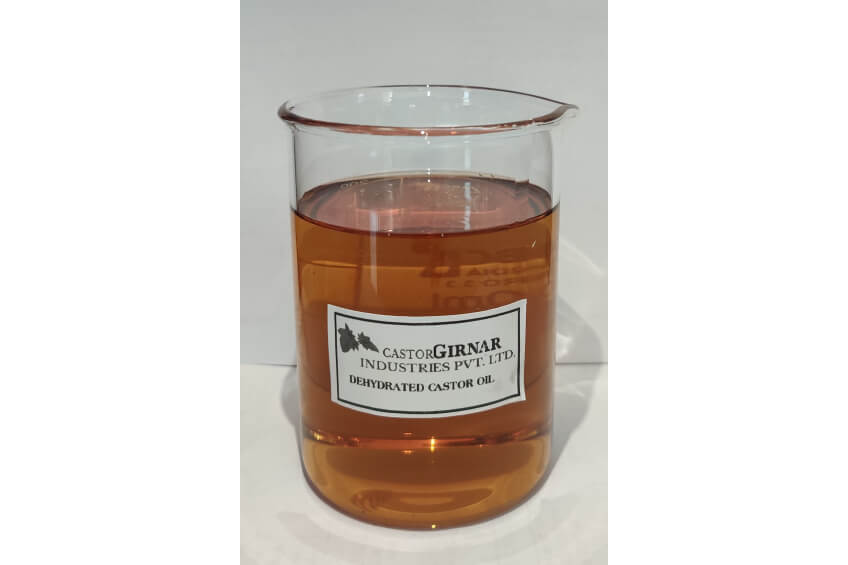 Dehydrated Castor Oil
Dehydrated Castor Oil (DCO), Special Grade, is created when approximately 5% of the chemically combined water has been removed. Its drying properties are similar to those of Tung oil.
Dehydrated castor oil is a unique drying oil, which imparts fine gloss, toughness, good flexibility, adhesion, and chemical and water resistance to the dry paint film with non-yellowing properties. DOC is very suitable for Linseed oil.
Uses
Primary Binder for Enamels
In House Paints
Manufacturing of Sealant, Chaulks and Ink
Owing to the efforts of our skilled professionals, we have been constantly engaged in offering a qualitative assortment of Dehydrated Castor Oil.